Description
Brand Name:

ECO-WORTHY

Certification:

CE

Origin:

CN(Origin)

is_customized:

Yes

Application:

home

Specification:

Normal
ECO-WORTHY Solar Panel Power Generator Kit, Portable Power Station with 3 Bulbs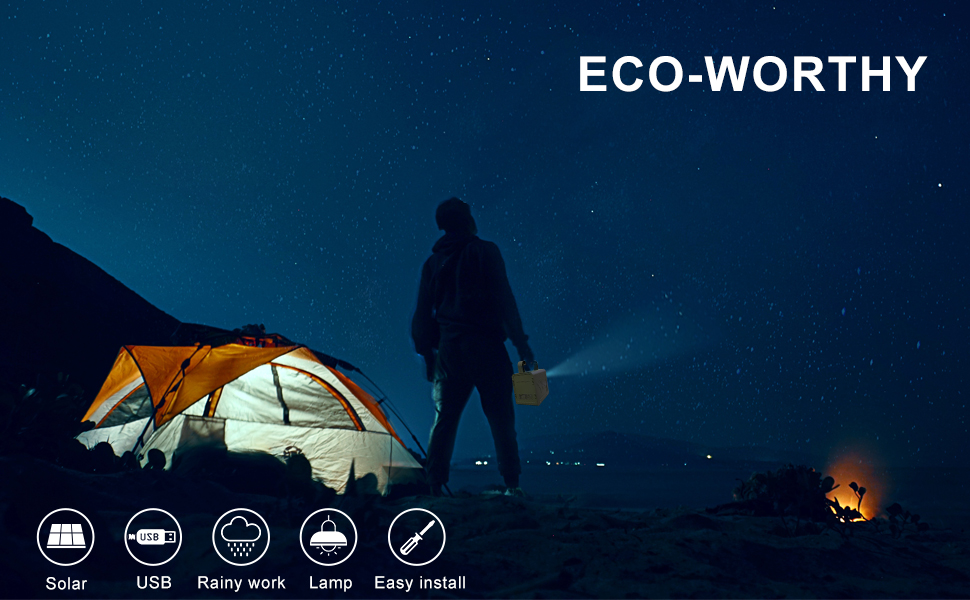 Packing Included:
1pc 26AH Power Station with USB Charge cable

1pc 20W Solar Panel with extension cable

3pcs bulbs with 9.84ft extension cable for each bulb

3pcs S-Hooks
After the generator is fully charged, the high-end power with its own light source system can be used for 32 hours of continuous lighting, and the low-end power can be used for 64 hours of continuous lighting.
Use external LED bulbs. One bulb can illuminate continuously for 40 hours, two bulbs can illuminate continuously for 20 hours, and three bulbs can illuminate continuously for 14 hours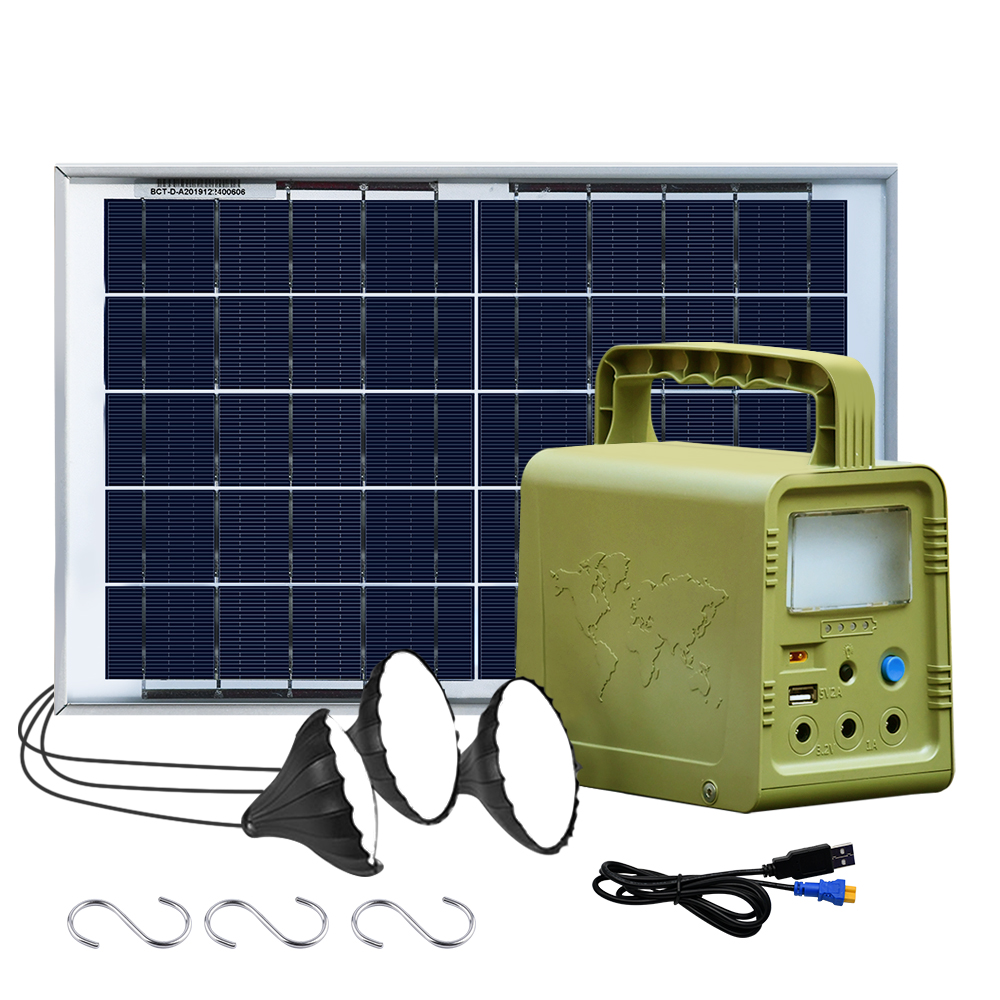 Why do I need this solar lighting kit?
1.Emergency:This Solar Panel Lighting System can keep your ordinary electricity need in the hurricane, snowstorm time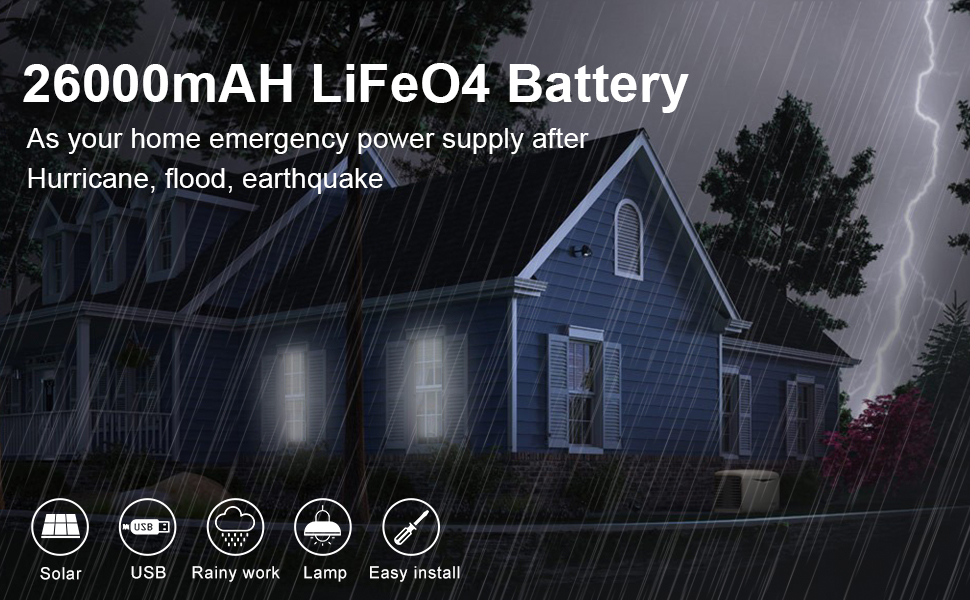 2.Outdoor Power: Bulbs with stainless steel hook can be an cute tent/camping/cabin lantern, it's also a flashlight, room bulb, outdoor light.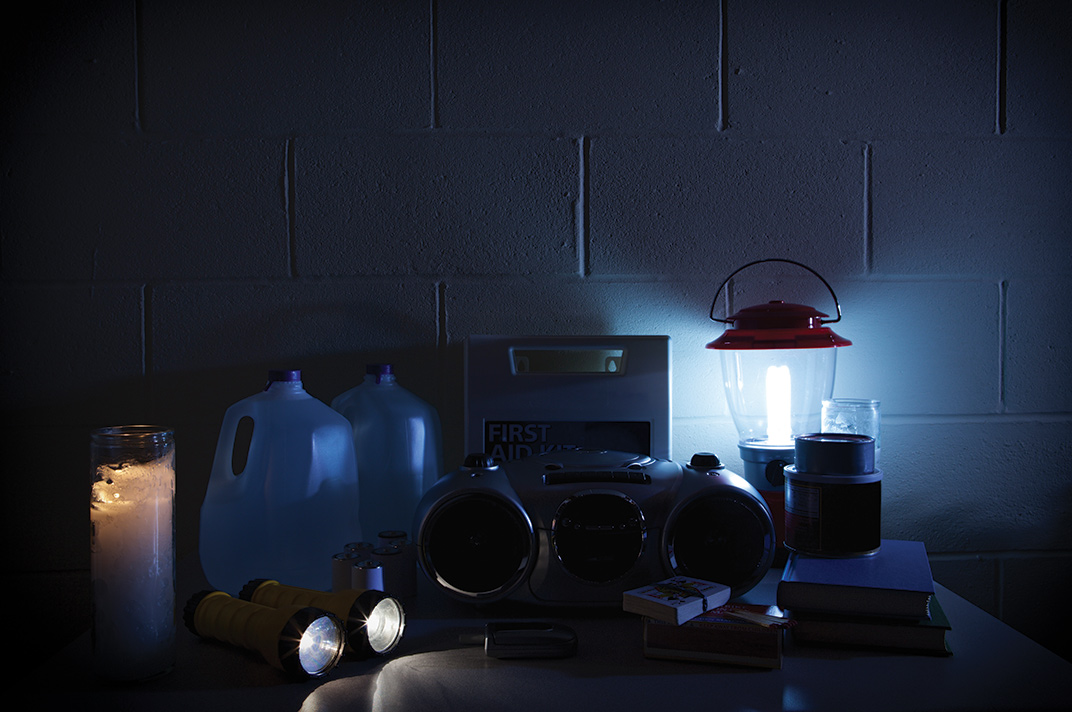 3.Without Electrical Supply:It can be used in areas where there is no electrical supply, perfect outside lights for driveway, fence, RV, patio.
1.Plug and Play:Complete Solar lighting kit, Put solar panel under directly sun, plug solar panel in lithium-ion battery box,
connect LED light with battery box, turn on the blue switch
2.Light Weight: Compact design, small size, convenient to carry for outdoor.Cute and easy to handle,can easily put it in your
backpack or car, take to everywhere need power
3.Durability and Convenient: Using LiFePO4 battery,Anti-dust design, DC output, safe and reliable
4.Widely Use: This kit can be used at home, outside or commercial area, field operation, camping, breeding industry, farm,etc.
It also can be used as emergency lighting
Specification